stroud camra pUB OF THE YEAR
2014-2019
About
wELCOME TO THE ALE HOUSE
The Ale House is a proper pub, offering well-kept beer, proper pub food and a warm welcome. Established in 2012 we are a traditional Local Free House, a social meeting room, selling quality ales, wines & lagers and locally sourced food. As a traditional pub, beer is the main ingredient, but homemade food is also served 7 days a week. With a choice of sandwiches or main meals, all our food is prepared and made on site.
We welcome dogs, ramblers & cyclists - and also anyone who fancies some friendly faces on arrival.
No games machines, no pool table and no cordon bleu food menu to distract the taste buds - chat's the thing here - or perhaps a relaxing newspaper read, cribbage, dominoes, backgammon or shove halfpenny. The distinctive artwork is provided by local artists, music is normally available on Friday or Saturday nights and The Sado-Masochistic Quiz stretches all on a Sunday night.
Behind the bar you will find our lovely bar staff always ready to pour you a perfect pint or good glass of wine.
BEER & CIDER
OUR SPLENDID RANGE OF BEER & CIDER CHANGES EVERYDAY
FOR TODAY'S OFFERING AND FORTHCOMING beers PLEASE VISIT OUR FACEBOOK PAGE: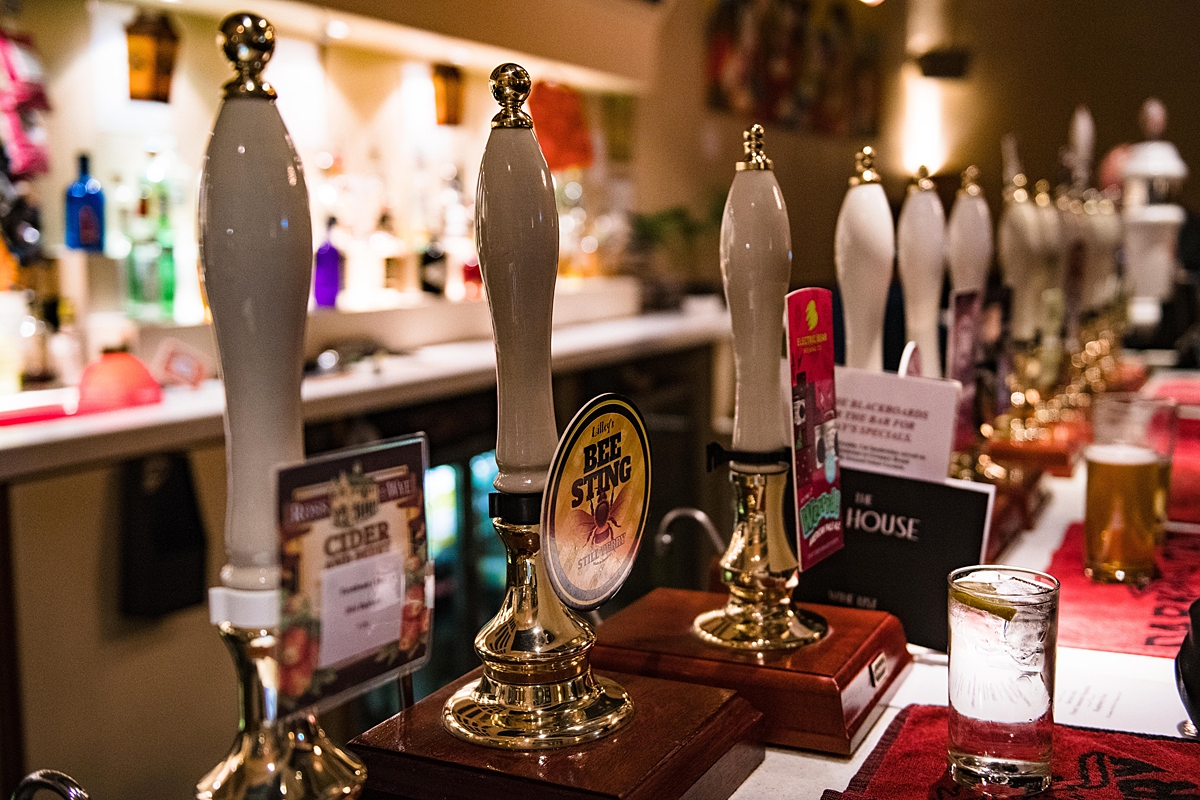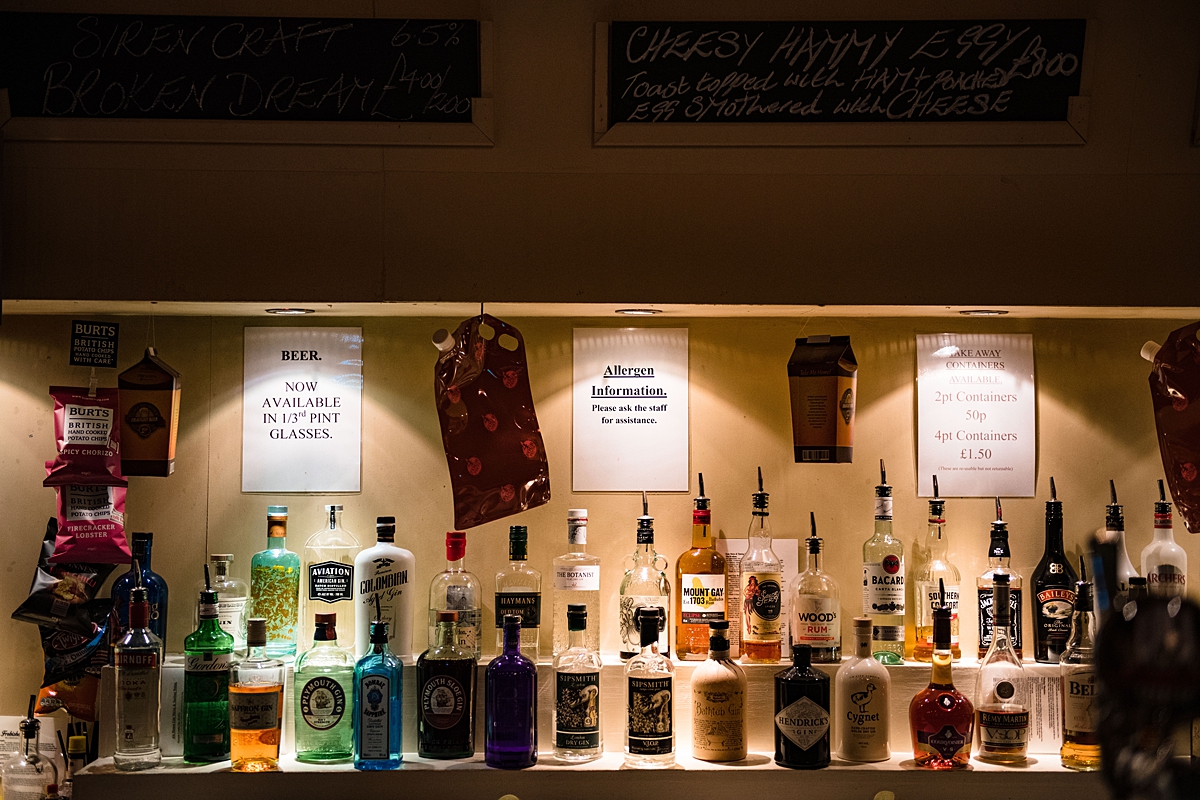 The Ale House is a free house offering a selection of ten British Ales. These include Burning Sky from Firle in Sussex, Tiley's just down the road in Ham, Electric Bear from the City of Bath & Siren Craft from Finchampstead in Berkshire and an ever changing range of guest ales from across the UK. Our ales come is ALL sizes - we serve in thirds, halves and an obscure, ancient measurement unit known as 'pints'! You can even buy a tasting board of three thirds for no more than the dearest pint.
We offer two fantastic lagers, poured to perfection, including the original Czech premium lager Budweiser Budvar and Dortmunder Union Vier brewed in strict accordance with the 'Reinheitsgebot' or Purity Order.
If that's not your flavour we also offer Draught Cider and Draught Perry as a selection of spirits and mixers. A short but carefully chosen wine list is also available with some great tasting everyday reds, whites and rose - all available by the glass or bottle.
FOOD
Served lunchtime and evening, we offer a menu of honest pub food, made with good fresh ingredients, specialising in curries and chillies. Find a spot to sit, order at the bar, have drink while your food is cooked, then sit back and enjoy.
Bar snacks include our own Devilishly Spicy Home Made Pickled Eggs!
MENU
SEE OUR BLACKBOARDS BEHIND THE BAR FOR DAILY SPECIALS
SANDWICHES
Our Selection of Freshly Cut Sandwiches served on Walkers Farmhouse or Granary Bread with a Fresh Dressed Salad Garnish
ADD A MUG OF HOMEMADE SOUP FOR JUST £2.50
Toasted Steak Sandwich // £8.00
Served with a Dressed Salad.
Roasted Mediterranean Vegetables // £5.25
with a Rocket & Basil Pesto
Pesto, Tomato & Mozzarella // £5.25
Grilled Halloumi & Cherry Tomato // £5.50
Prawn Salad Sandwich // £ 5.75
In a Lemon & Black Pepper Mayonnaise
A Serious Fish Finger Sandwich // £5.75
Served with Tartare Sauce.
Pork & Leek Sausage // £5.50
Served with Red Onion Marmalade.
Grilled Smoked Bacon & Blue Stilton // £5.25
The Classic B.L.T. // £5.25
Grilled Smoked Bacon & Ripe Brie // £5.25
Mature Farmhouse Cheddar // £4.25
with Red Onion
Mature Farmhouse Cheddar // £4.25
with Branston Pickle
Freshly made Tuna Mayonnaise & Cucumber // £4.25
with Freshly Ground Black Pepper & a hint of Fresh Lime Juice.
Ripe Brie & Cherry Tomato // £4.50
RIPE BRIE & CRANBERRY SAUCE // £4.50
SUNDAY LUNCH - 20th oct
2-Courses £10.00
3-Courses £11.00
Home Made
Spicy Sweet Potato Soup.
——————————-
Roast Forerib of Beef
Served with Horseradish Sauce,
Yorkshire Pudding & A Rich Gravy.
------or------
Mushroom Stroganoff
Cooked in Cream & White Wine.
——————————-
Served with
Fresh Seasonal Vegetables
——————————-
Eton Mess
SEPTEMBER & OCTOBER
ALL 8:30PM START UNLESS OTHERWISE SPECIFIED
27th SEPT

Built for Comfort

Maximum Rhythm & Blues - solid, tight blues covers from veterans of the UK Blues scene

Saturday 5th OCT

Bacchus
Bacchus plays rock, rock'n'roll, rhythm&blues and blues in a wide-ranging repertoire that includes many of your guitar favourites along with our own songs.

Fri 11th OCT

Bob Porter Project
An Americana band from Stroud, Gloucestershire, UK …a fine blend of mellow Alt Country and gritty Roots Rock on tap here … often described as music with a 'growl & twang'.'The Project' offer up a mix of originals and covers.


Sat 19th OCT

Liam Ward Band
Get your mojo working with the epic harp-driven sounds of vintage American dance music: Chicago blues, west coast swing and funky, soulful roots music.
SAT 26TH OCT
Earl
Singer/songwriter Stuart Earl started writing songs in 2001. He formed 'EARL' with Lyndon Webb and wrote the songs for his 1st album 'My name is Earl –The
Album'. The duo expanded into a 4 piece band and regularly play gigs and festivals across the country. Based in South West and Wales they play acoustic and slide guitars and a mixture of original songs covering Americana, country and blues.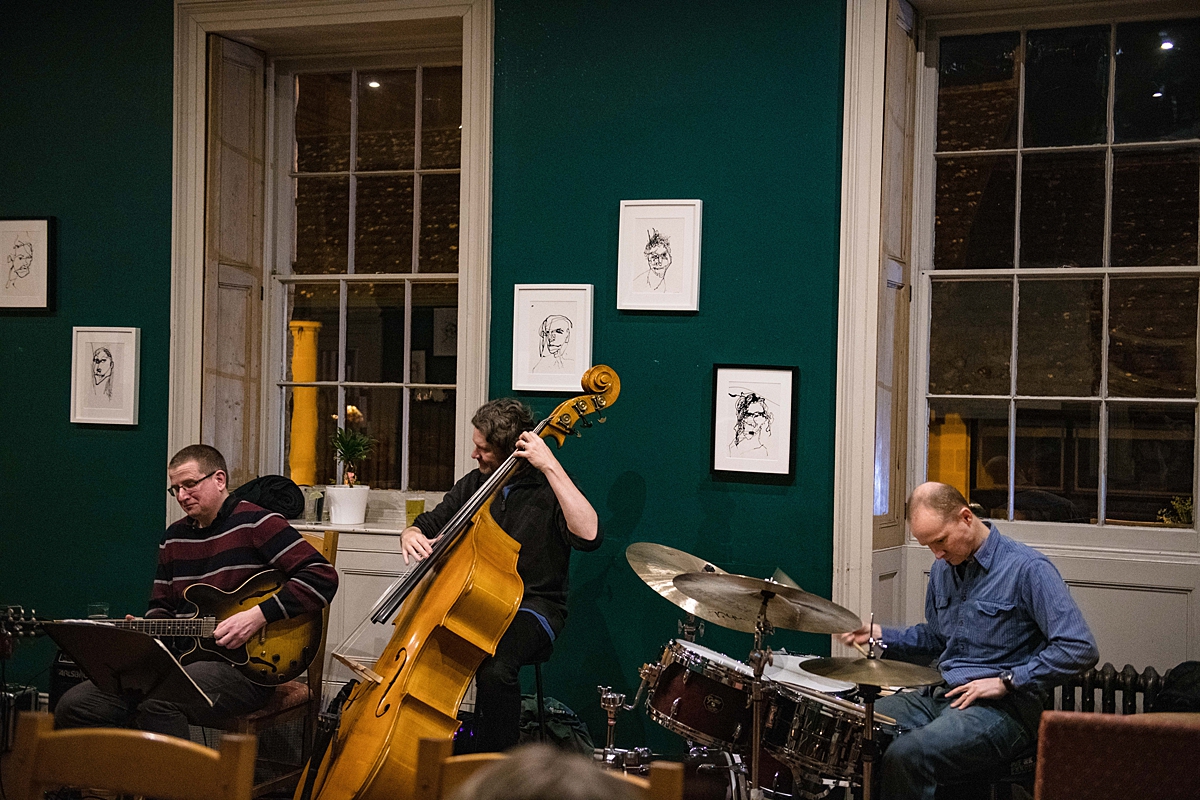 We offer weekly live music, either on a Friday or Saturday night with an eclectic programme of Jazz, Blues, Roots and Folk. As well as local bands and artists we welcome some of the UK's finest professional touring acts.
Once a month we host our very popular Jazz Night, hosted by bassist Dave Ayre. Dave never fails to put together an ensemble containing some of the region's (and occasionally the World's) finest Jazz musicians.
Our music programme is organised by a local professional musician, who would be happy to hear from you should you be interested in a gig. Experienced and reliable performers are invited to apply, providing you feel you have things in common musically with what we typically programme. Our music booker listens to everything submitted but due to the sheer volume of enquiries may not be able to come back to you straight away - but he does try his best!
When sending information please include links to live video footage where possible and information about your music. Visit our contact page to send us your music.
We are members of the Musician's Union Fair Play Scheme, meaning that as venue hosting live music we declare our support for the fair treatment of musicians and their opposition to pay-to-play and unfair ticketing deals by signing up to the Fair Play Scheme.
lOCATION
9 John Street
Stroud
GL5 2HA
TEL: 01453 755447
GENERAL ENQUIRIES
For general enquiries regarding the pub, our beer, food and events please complete the form below
MUSIC ENQUIRIES
To enquire about getting a gig at the pub please complete the form below